moonpeople's light installations
Moonpeople's light installations combine the fascinating world of projection mapping and the mysterious atmosphere of black light. Using printed fabric that we design with our own patterns, we give life to our textile objects. In our visual sequences, different smaller scenes randomly merge together, creating unpredictable effects and a unique composition in each performance. The installations offer a visually impressive experience in which colours, shapes and movements form a cosmic-psychedelic combination.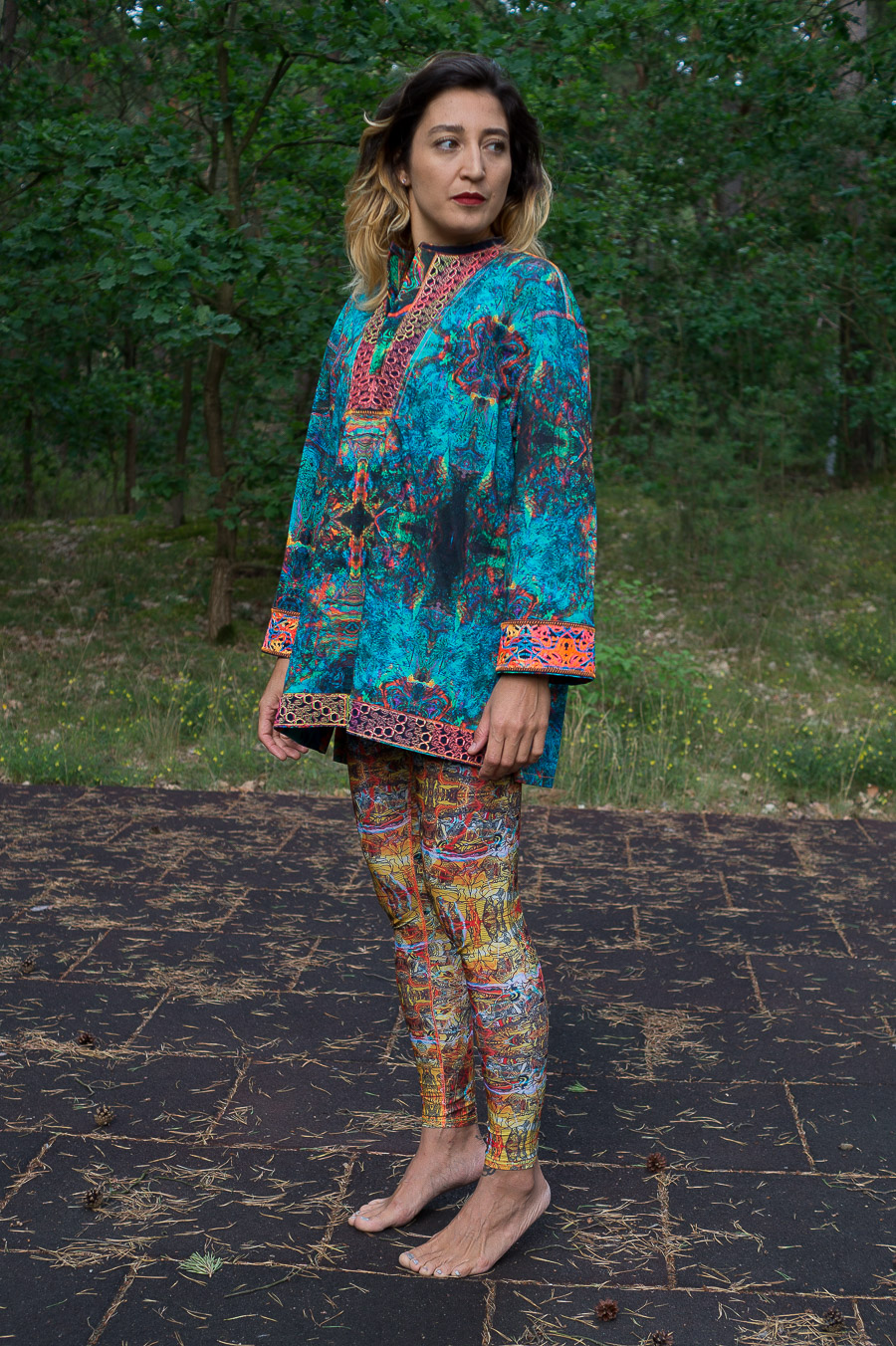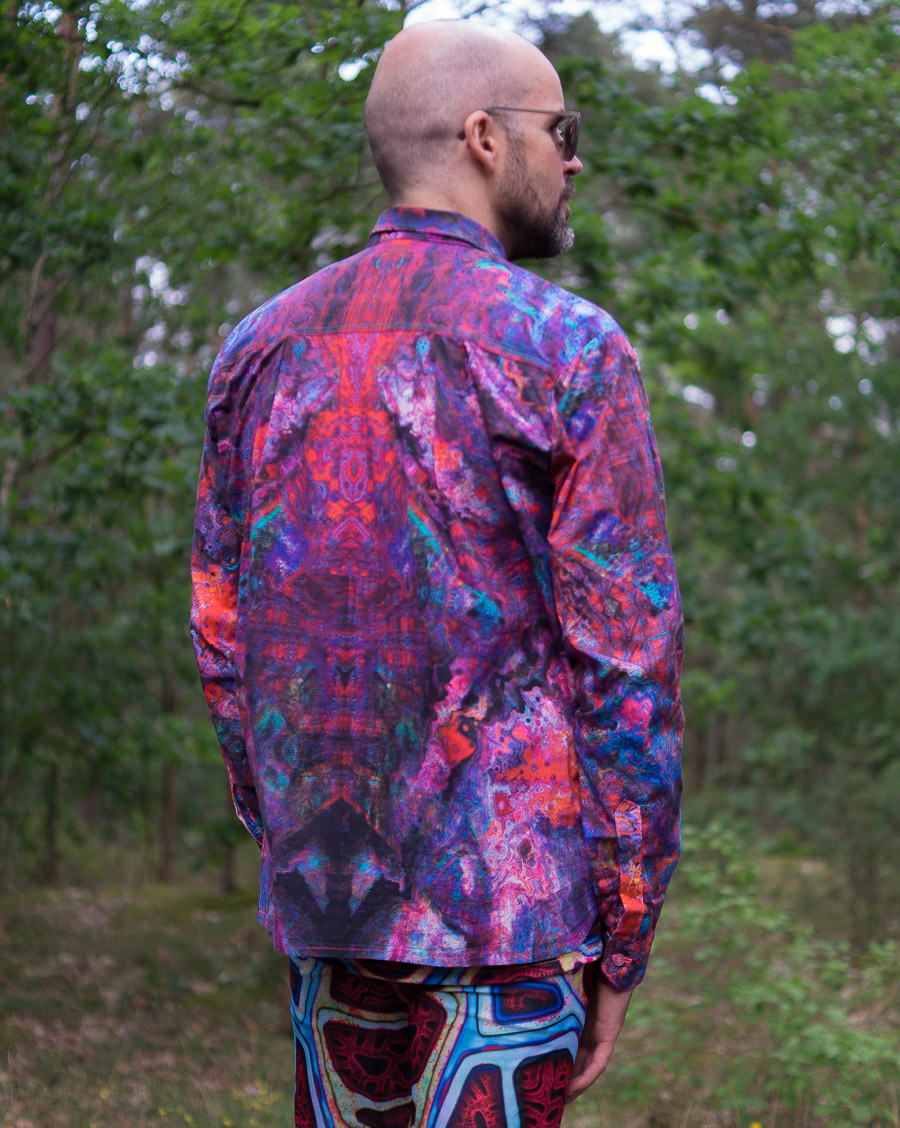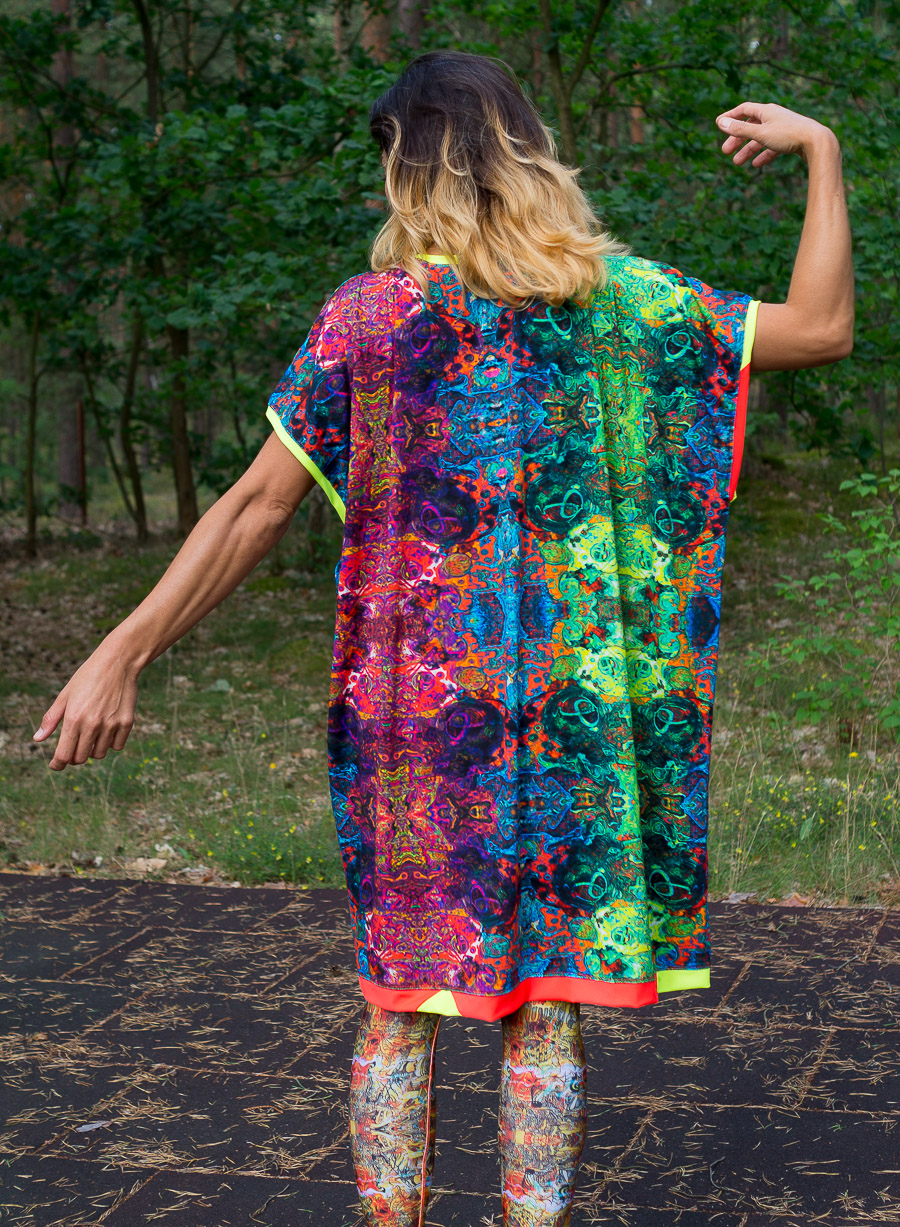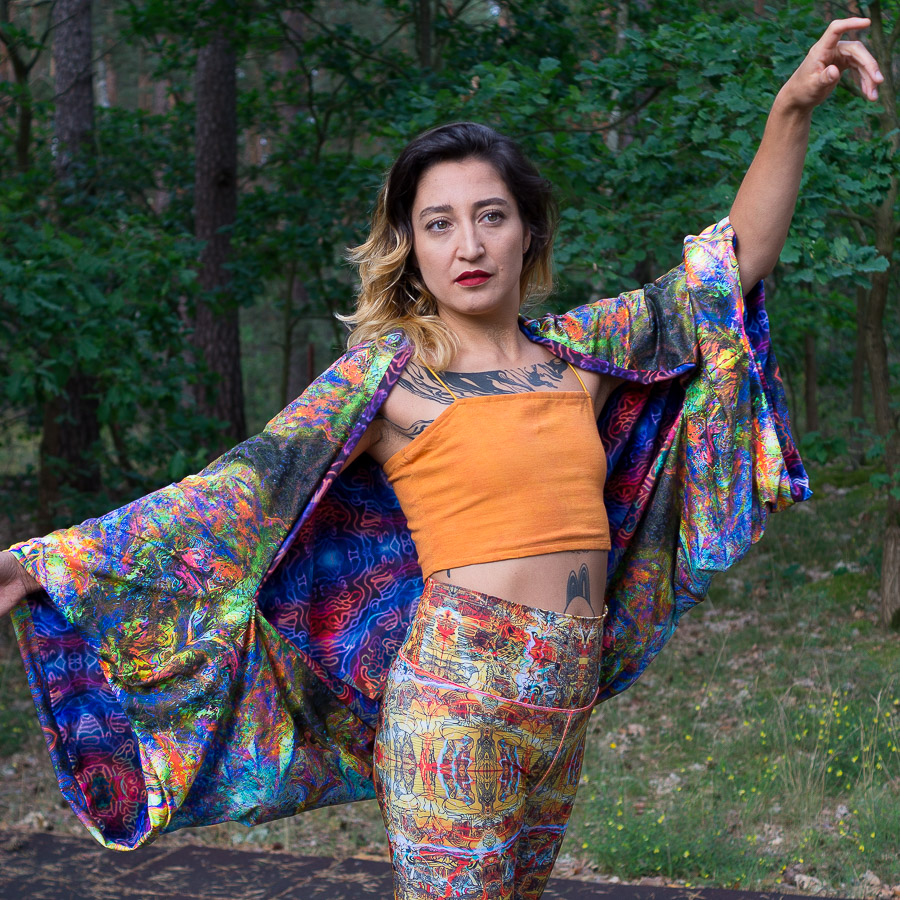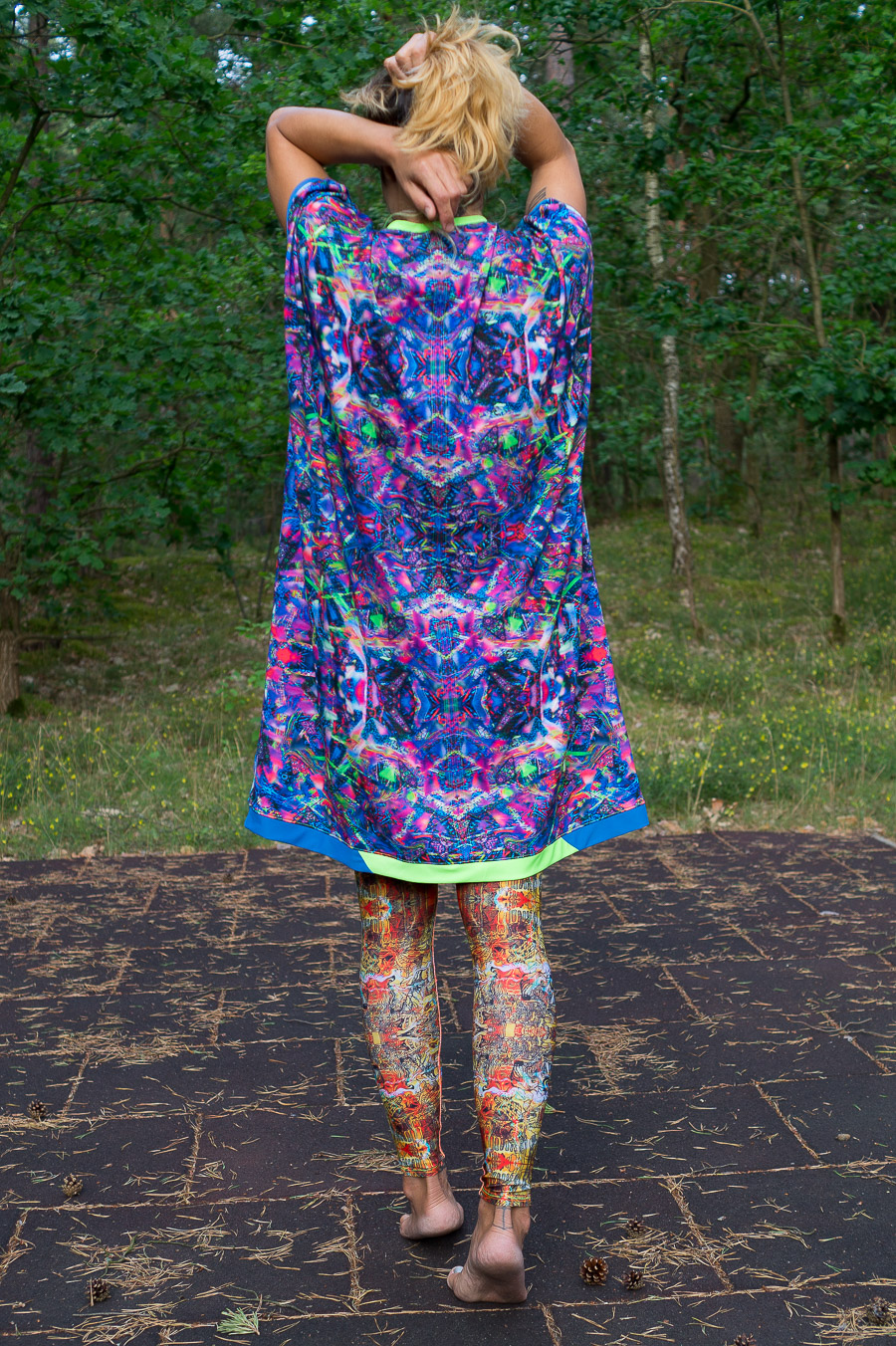 Moonpeople's clothes are a true tribute to creativity and individuality.
It all starts with creating marvelous moonpeople's patterns. We then have these unique designs printed on different fabrics. A special highlight build the vibrant neon embroideries that we make additionally to our designs. Each piece is handcrafted and unique to reflect the personality and individual style of the wearer.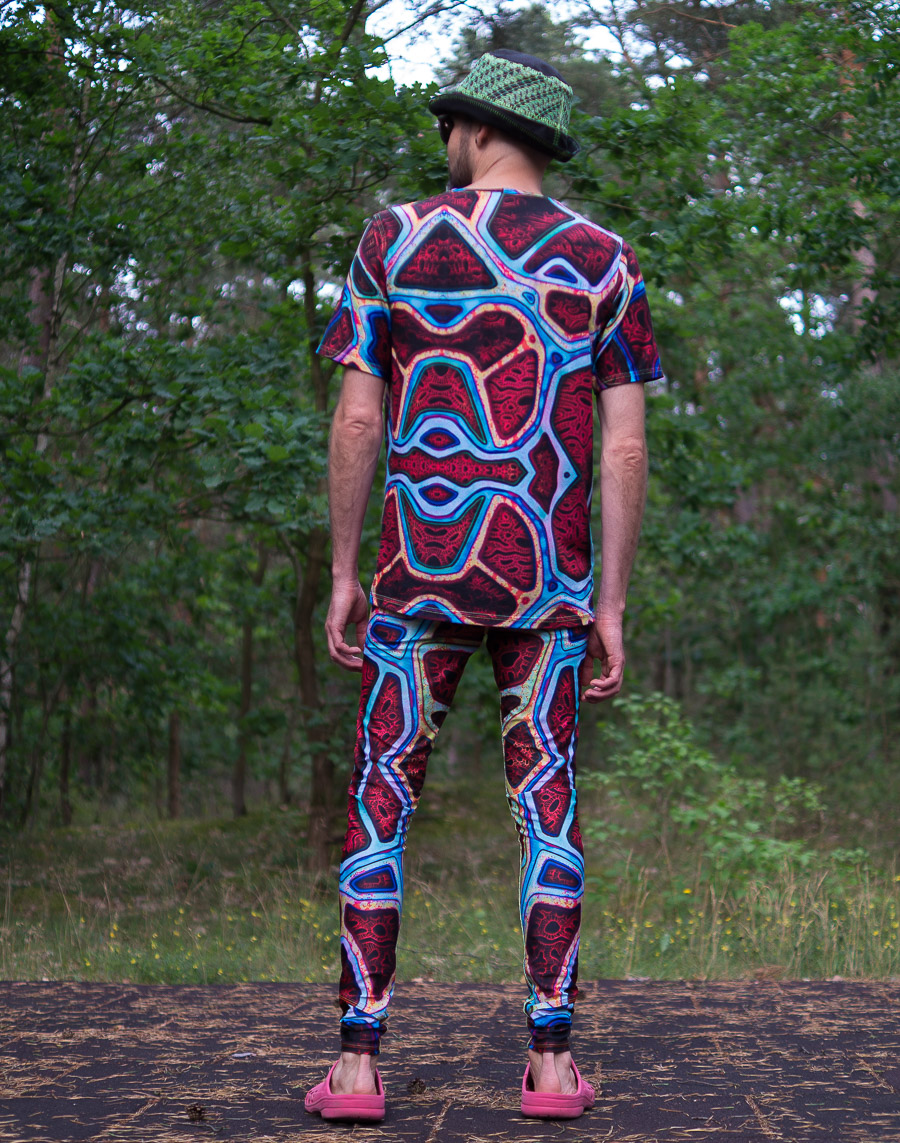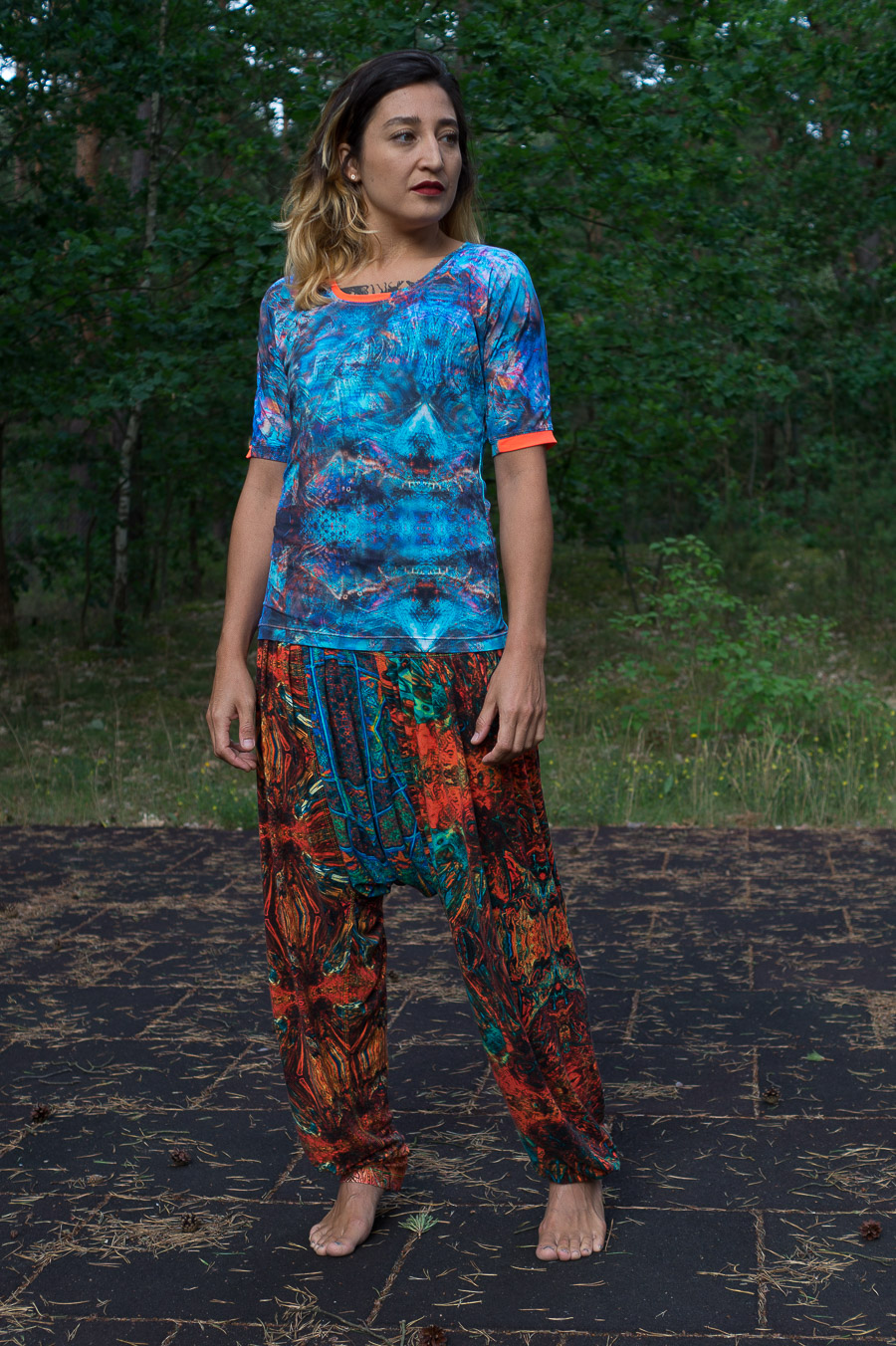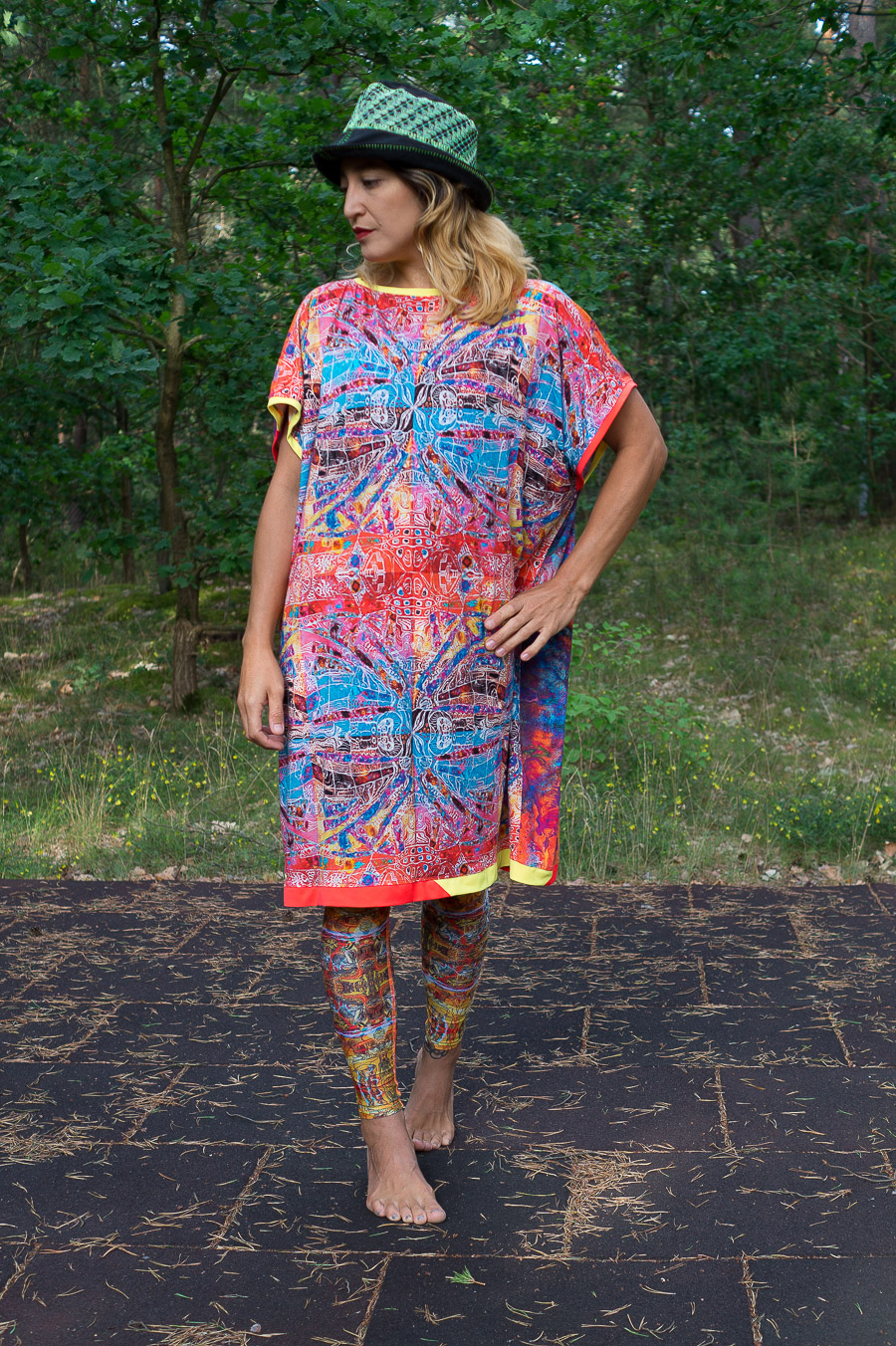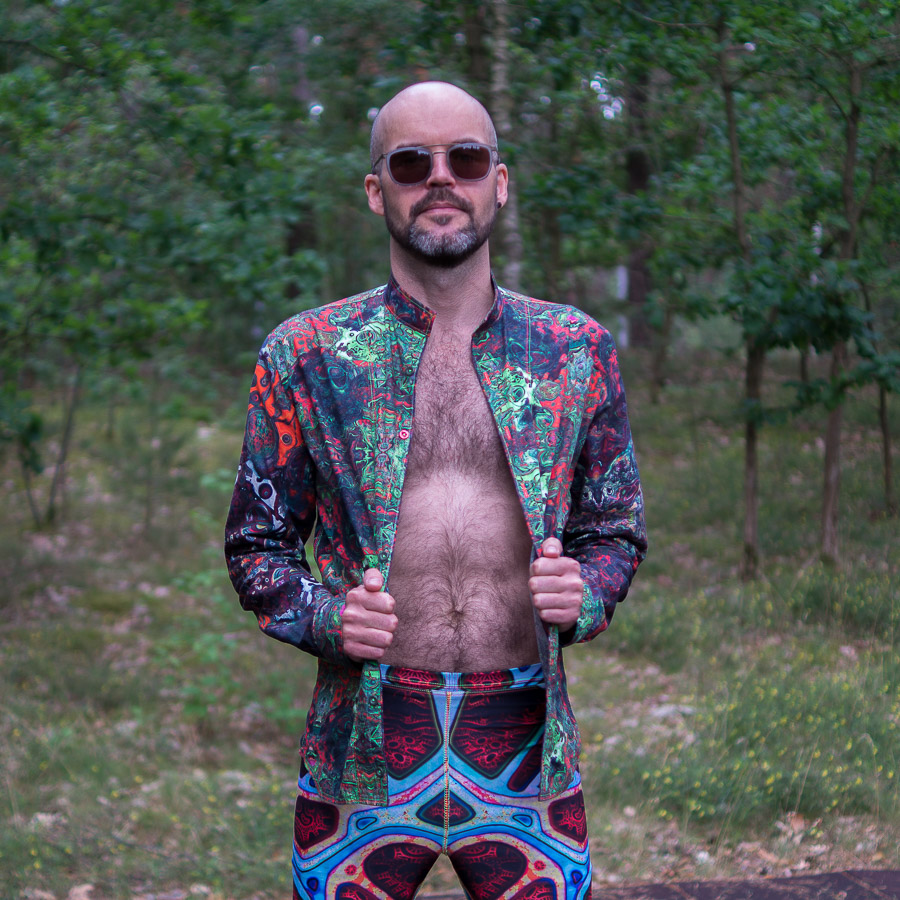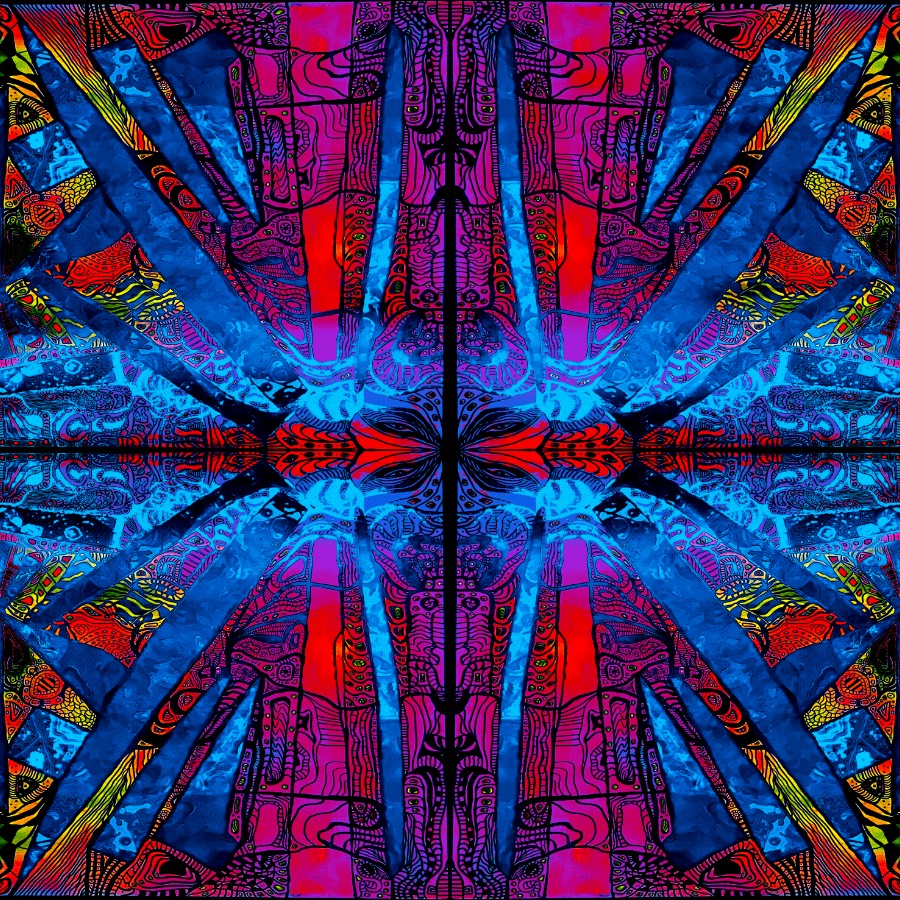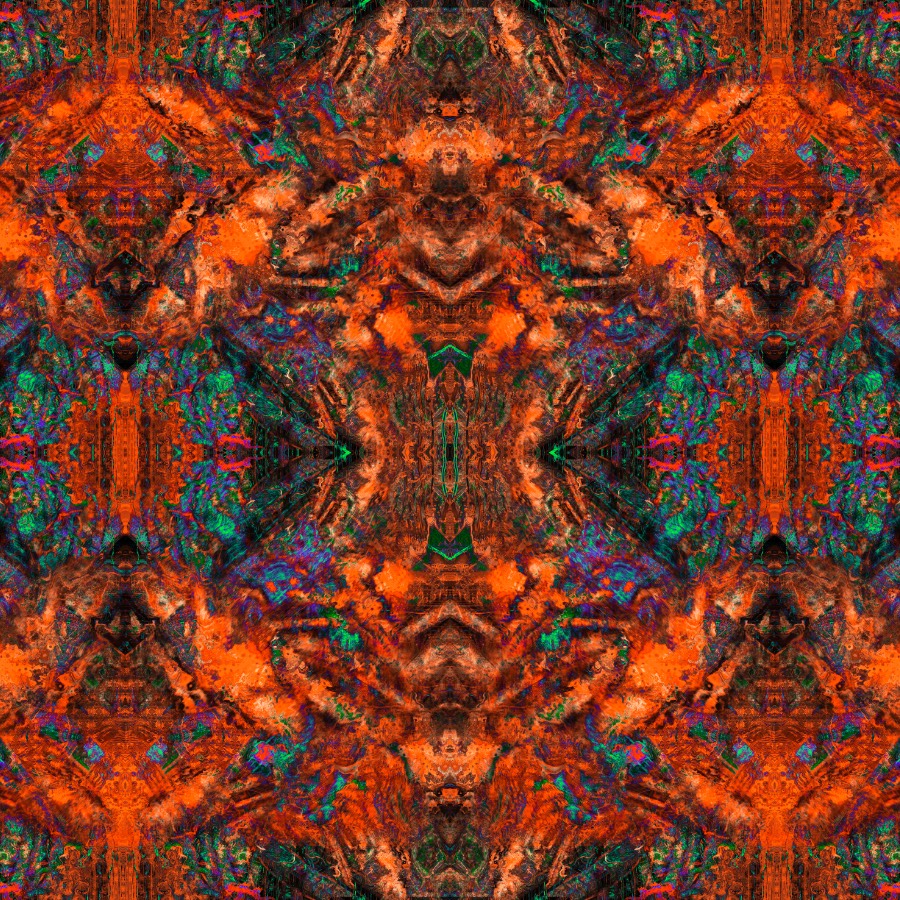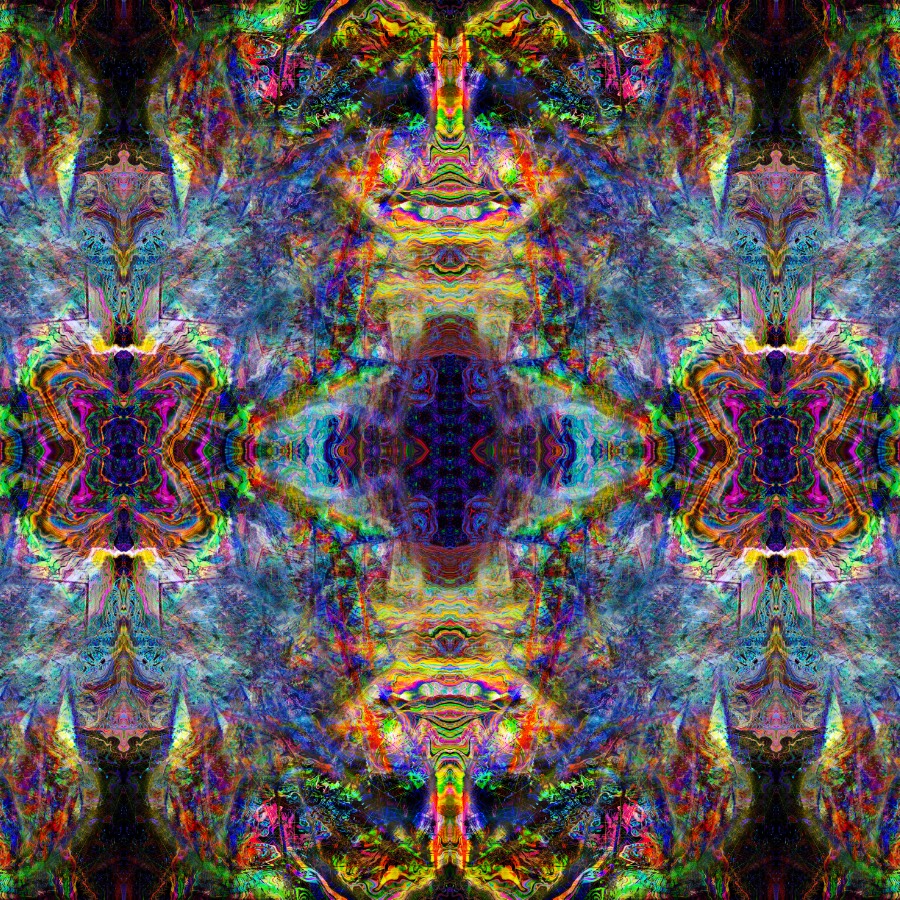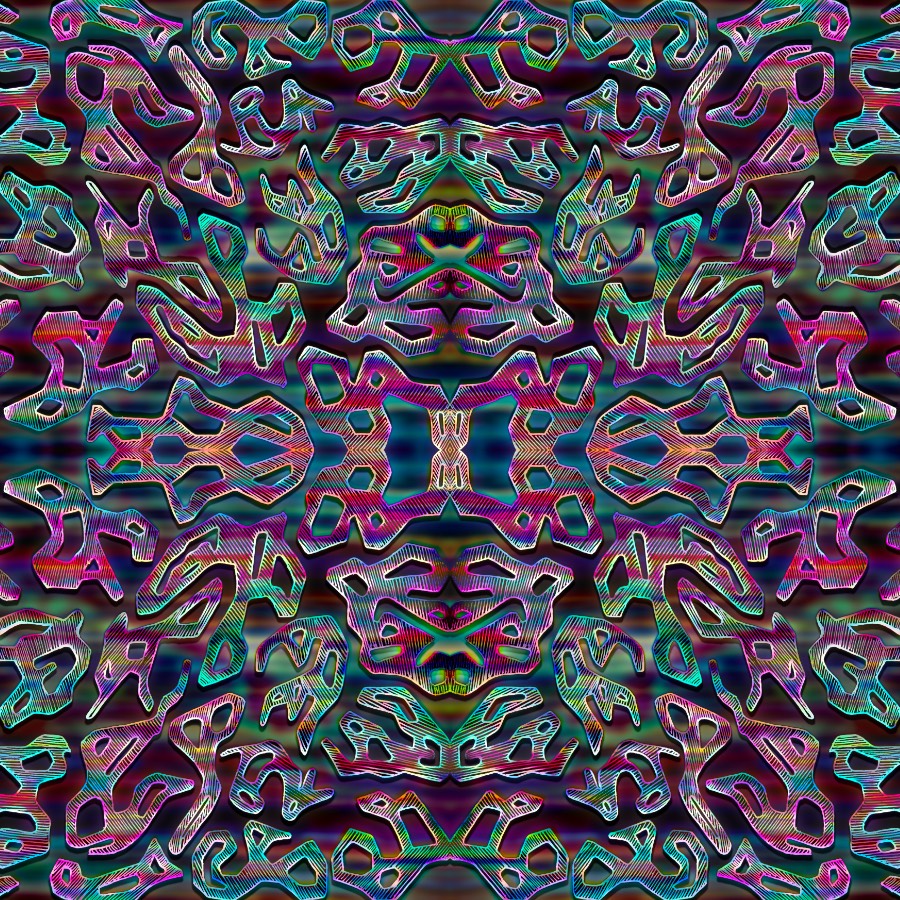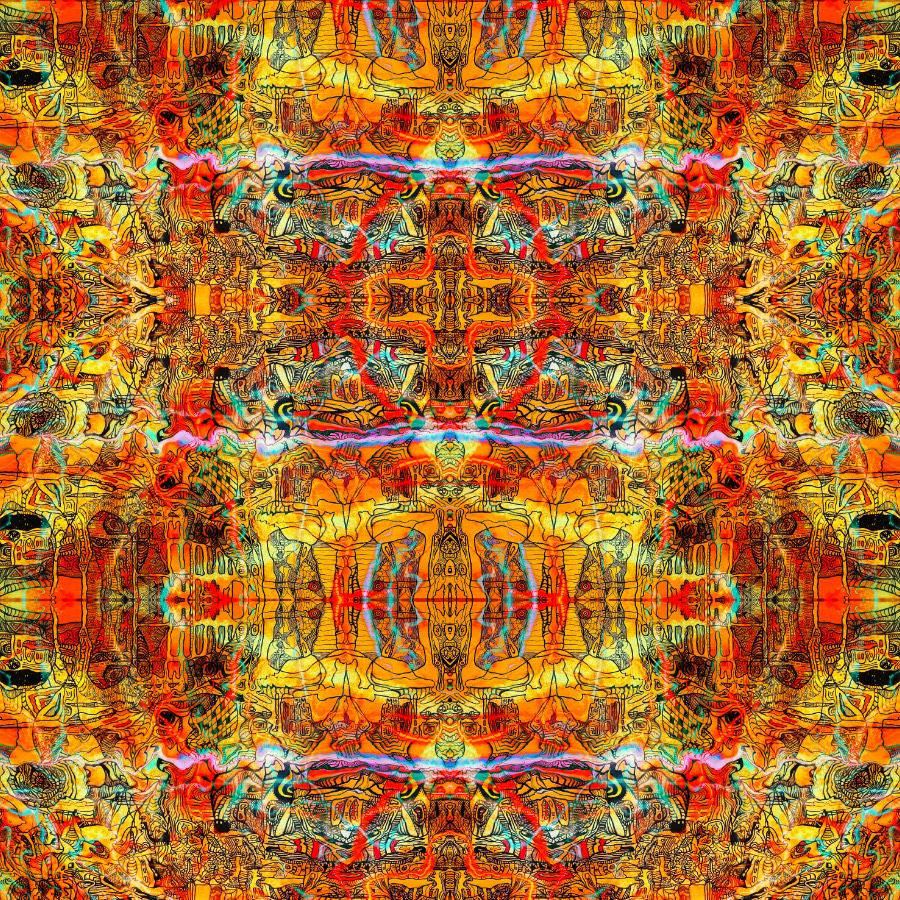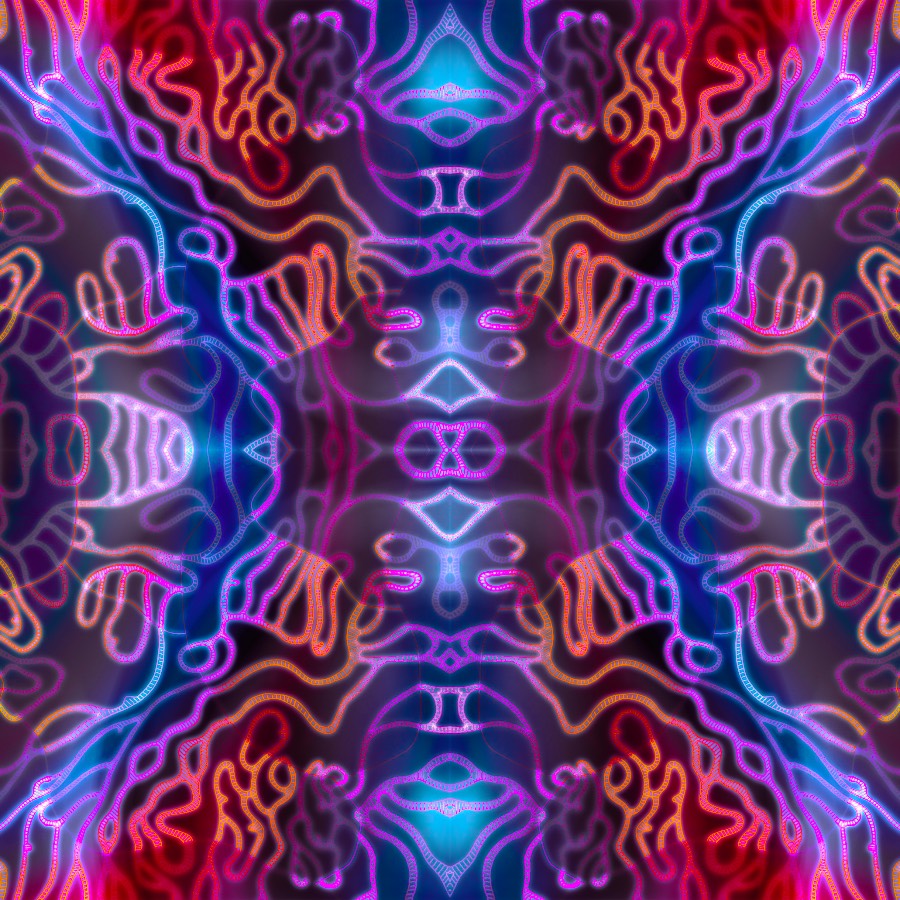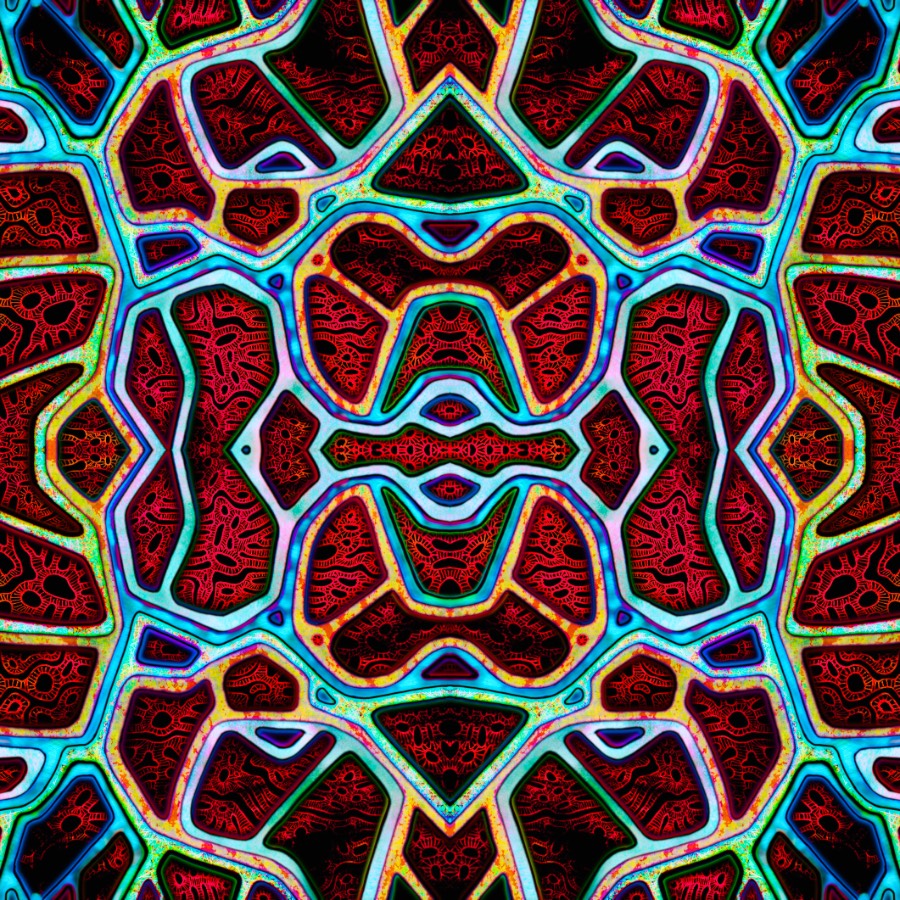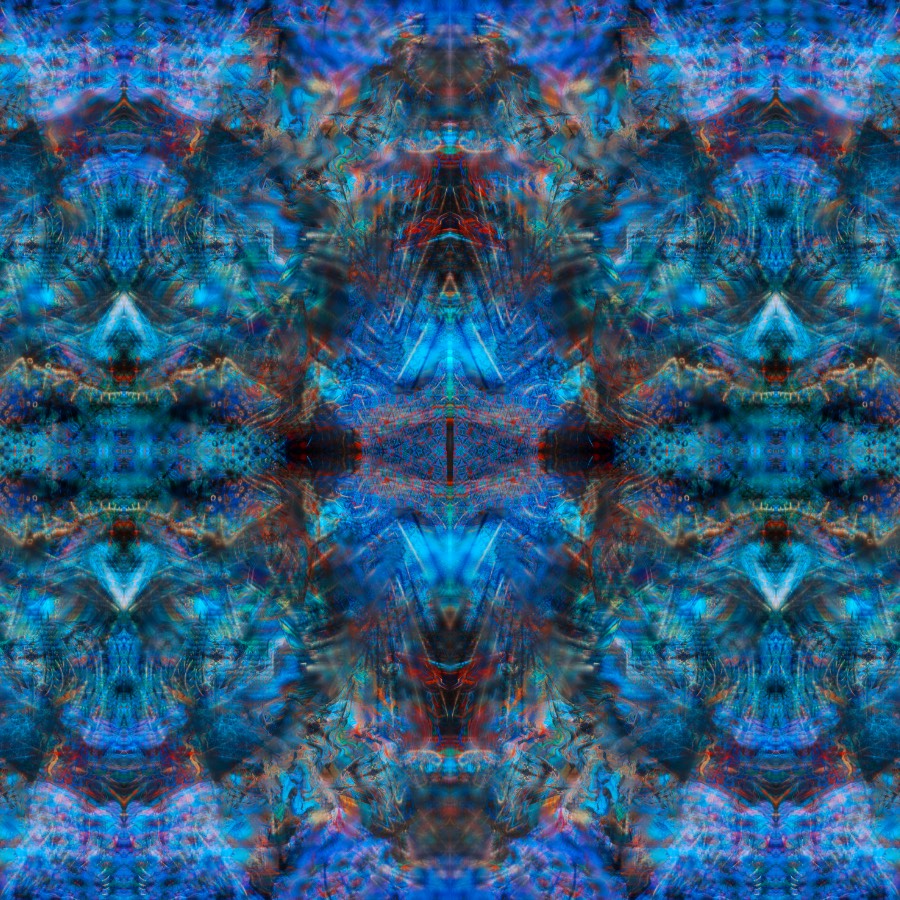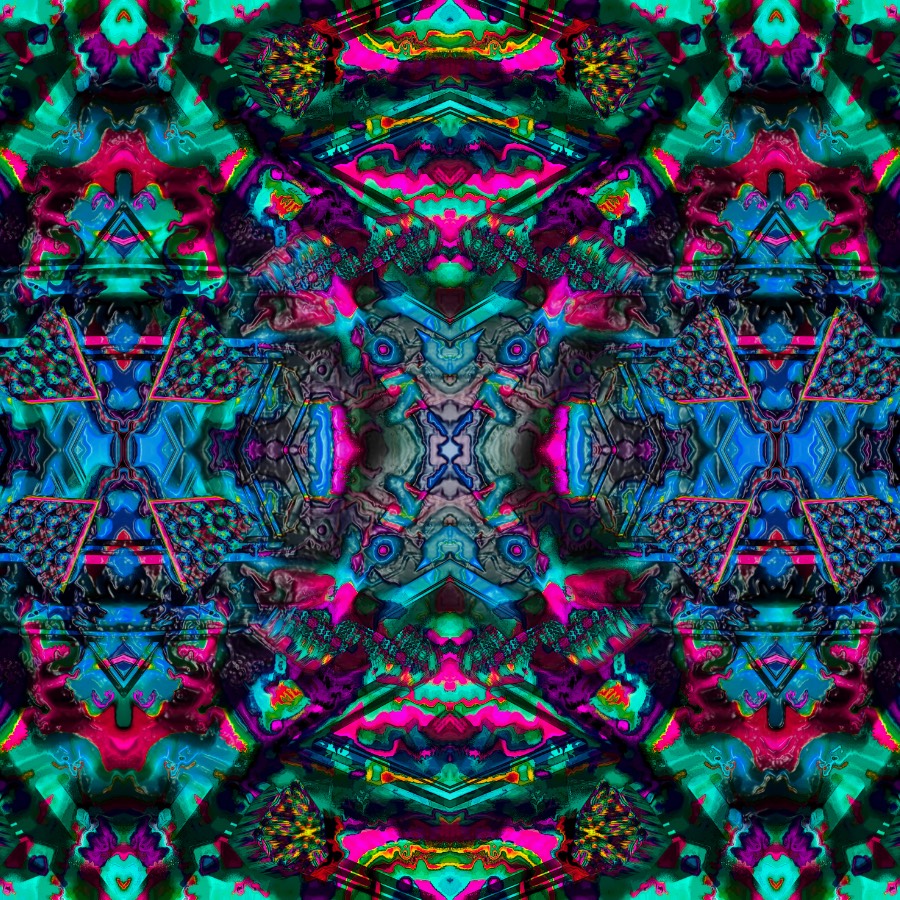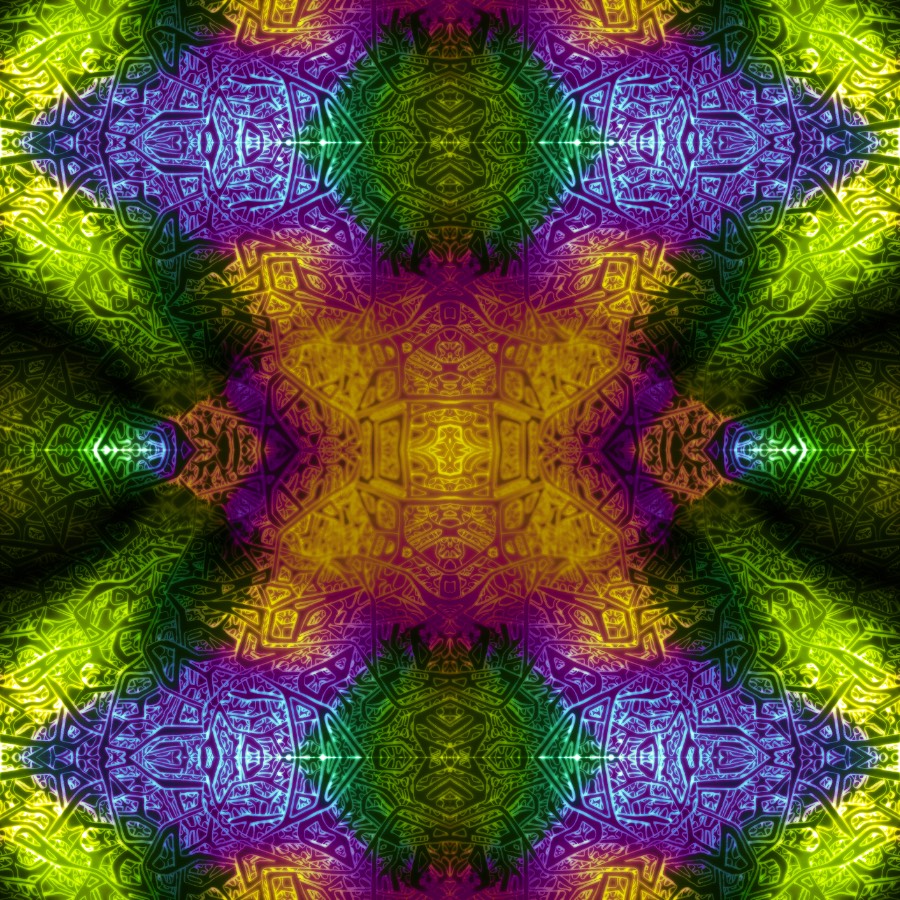 Moonpeople's patterns emerge from the harmonious combination of hand-drawn creations on paper and digital art. The deliberate use of symmetry gives them an aesthetic balance. We draw inspiration from the world of nature, music and dance to create unique and trippy visual journeys.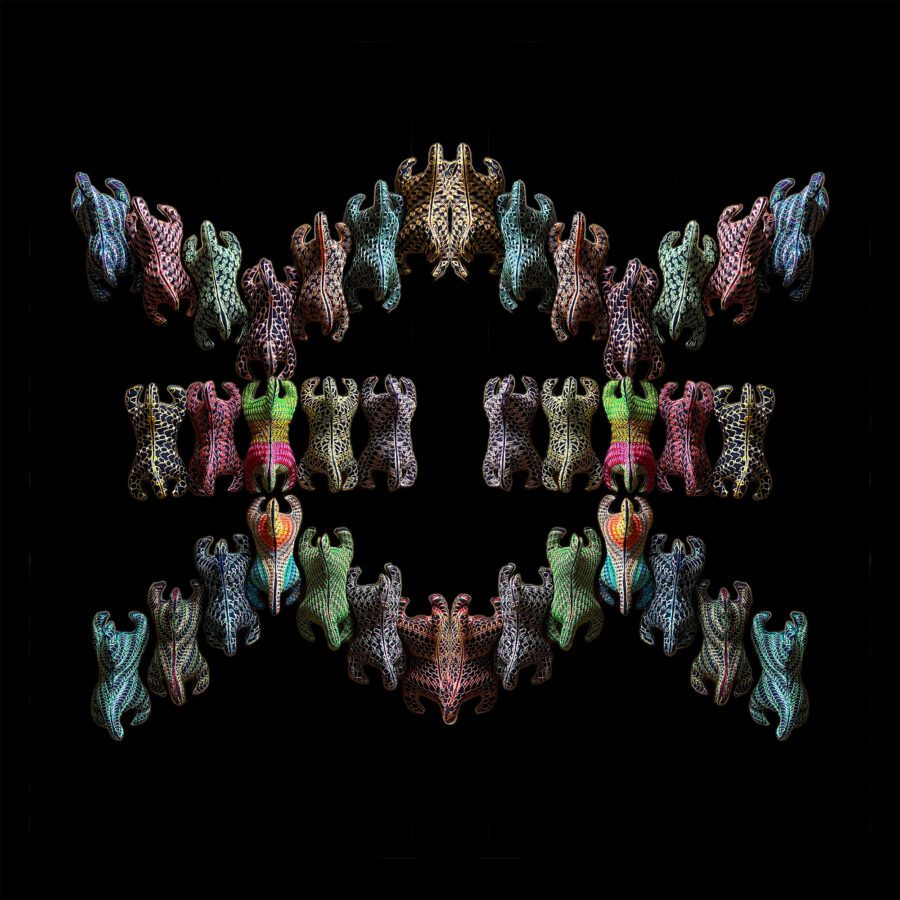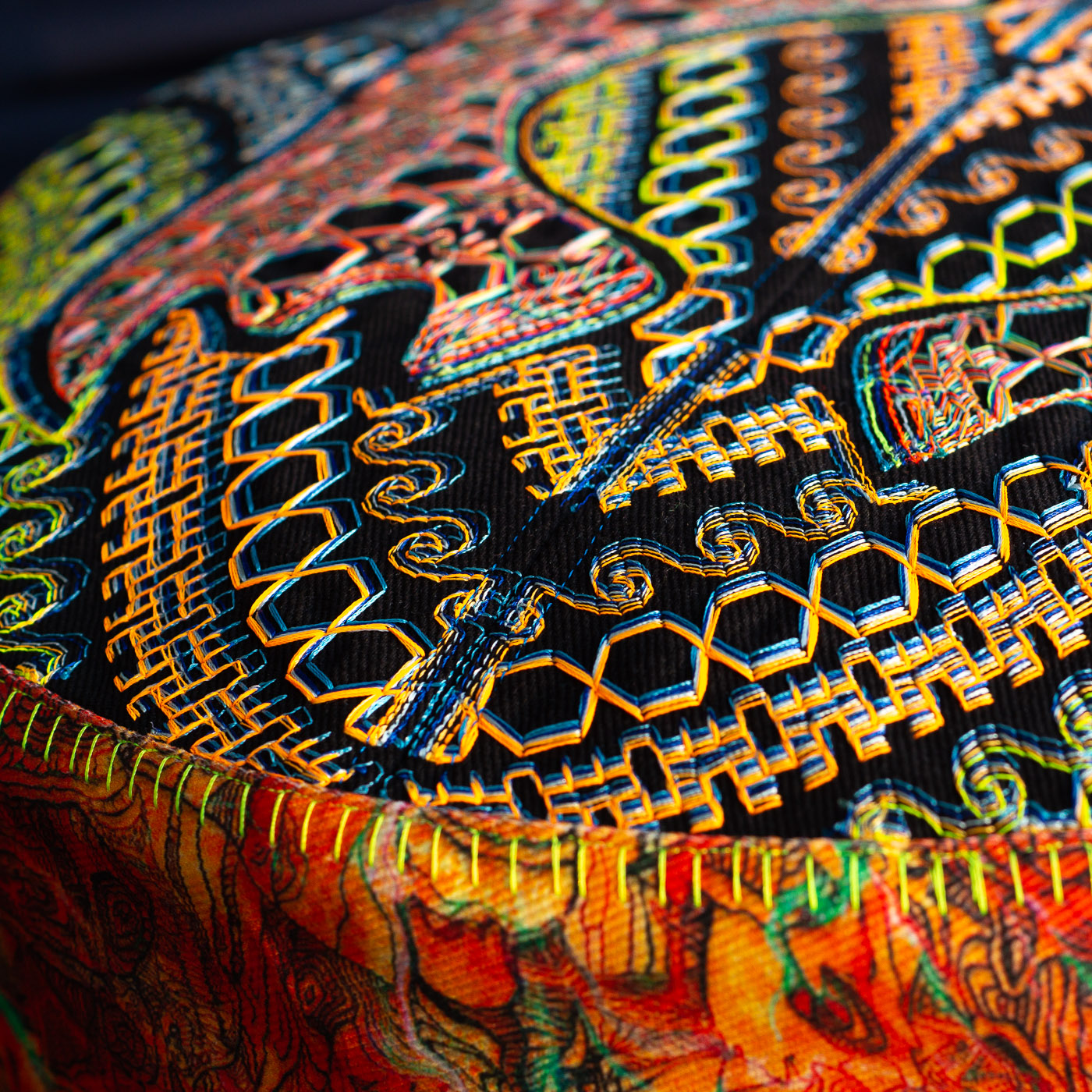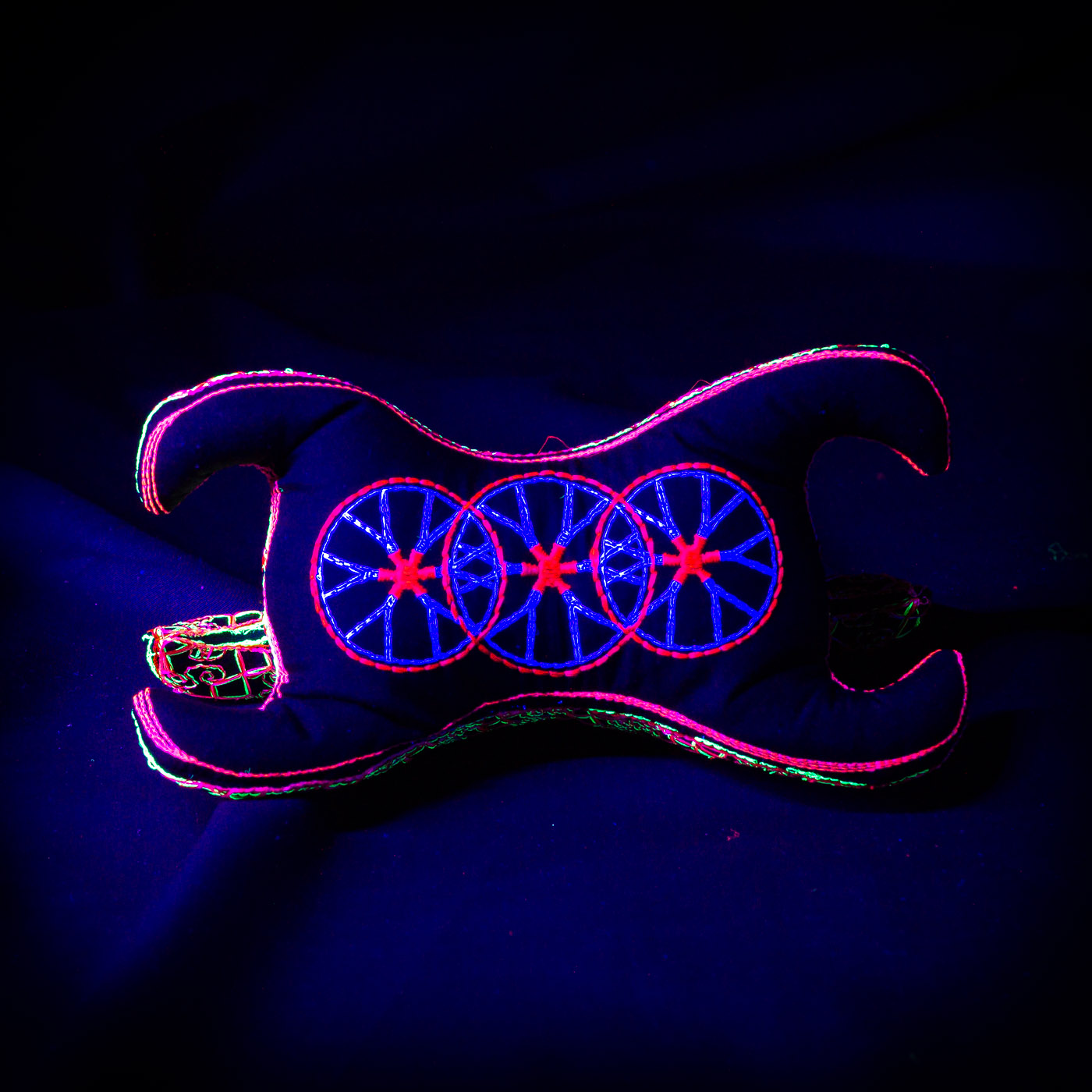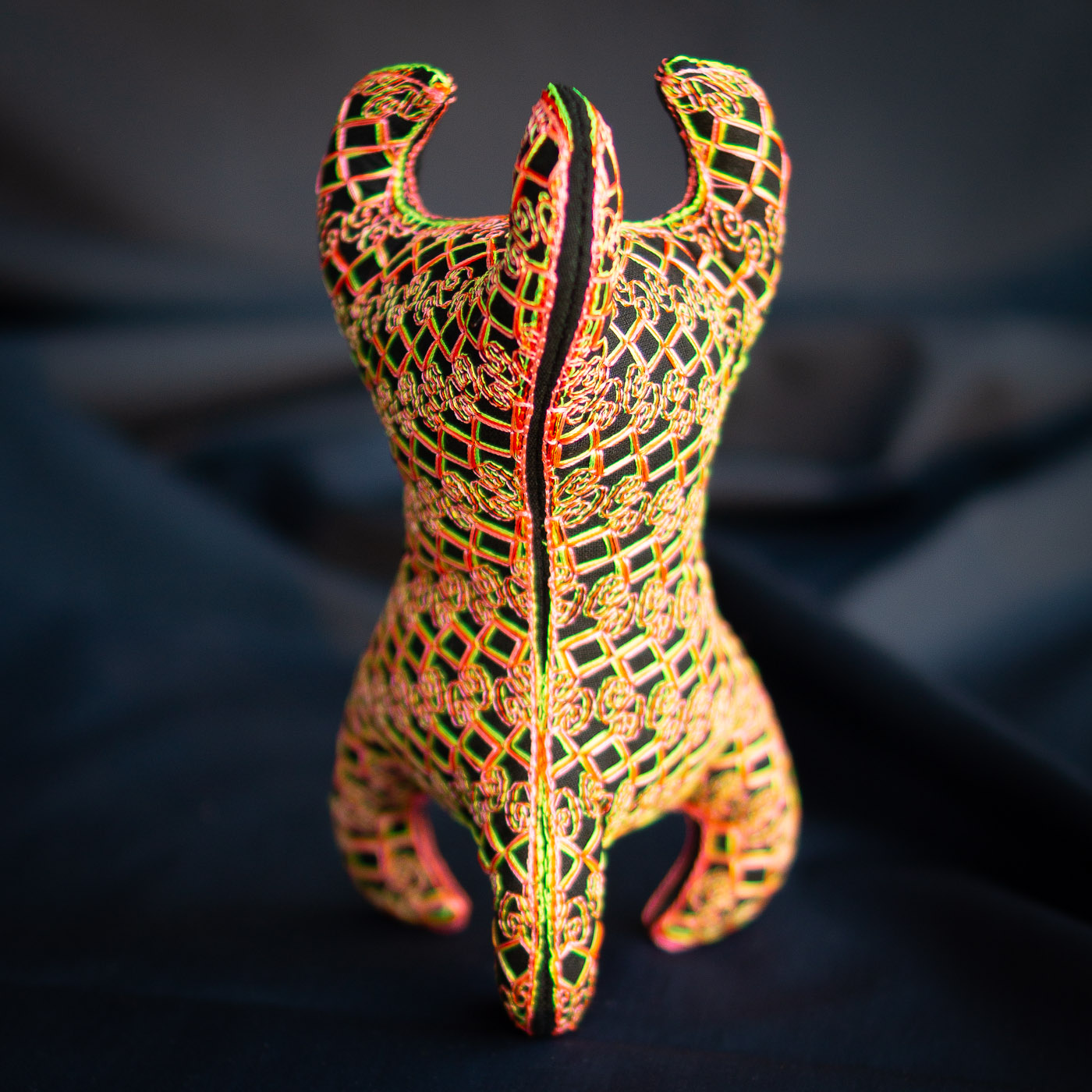 Moonpeople's interior design objects are not only visually captivating but also hold a spiritual essence. Each one-of-a-kind piece features vibrant neon colors and elaborate neon embroidery, adding a touch of mystique to your space.
Handcrafted with care, these unique objects not only stand out artistically but also resonate with a deeper, spiritual connection, making them a meaningful addition to your interior decor.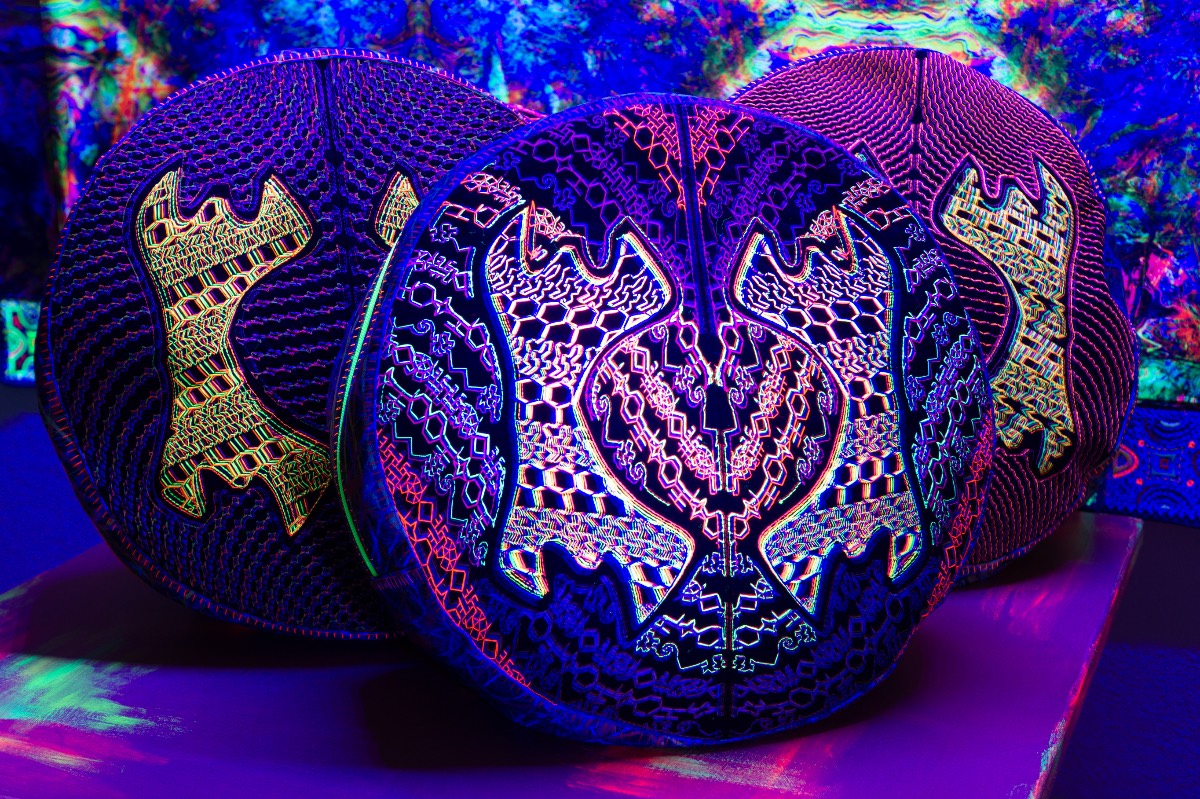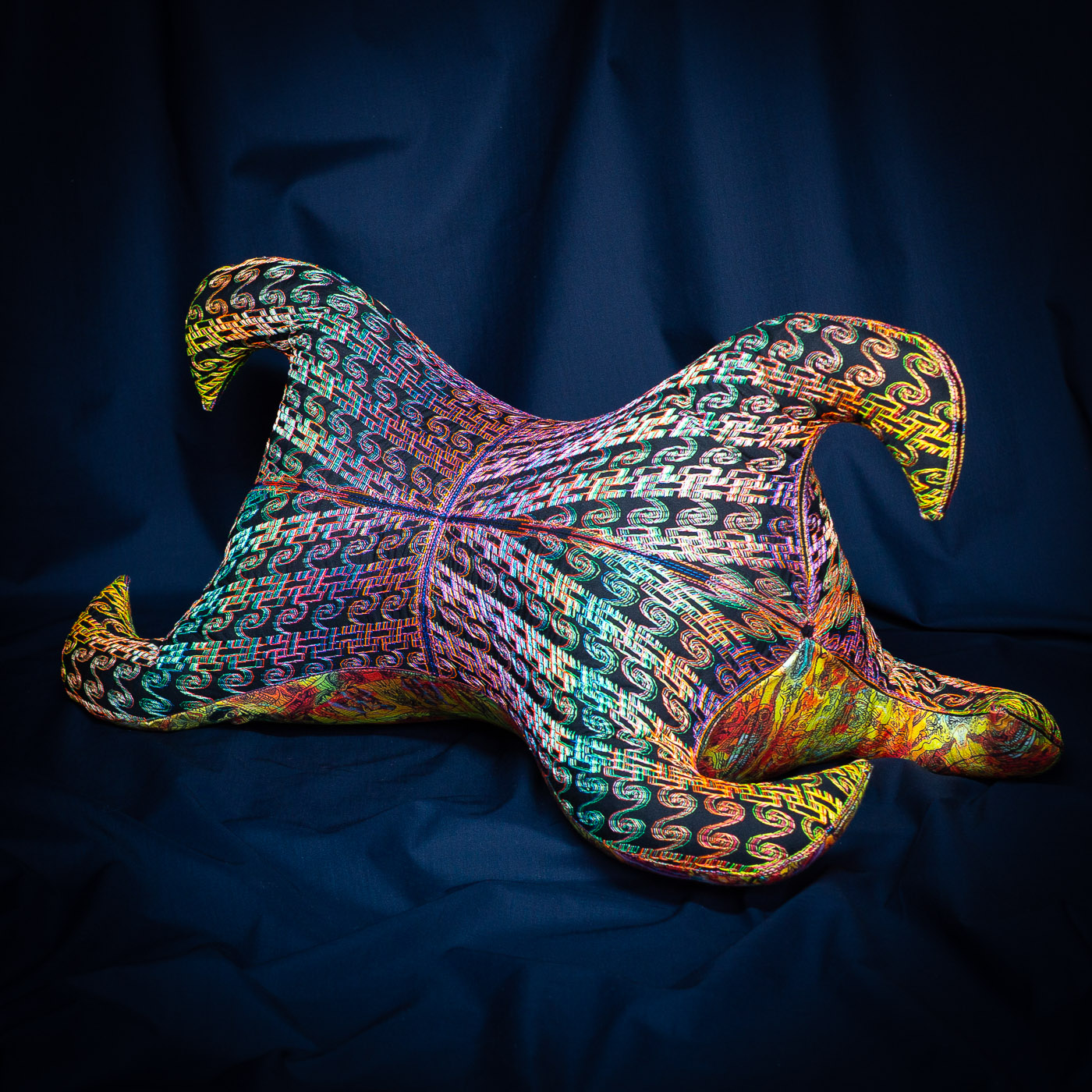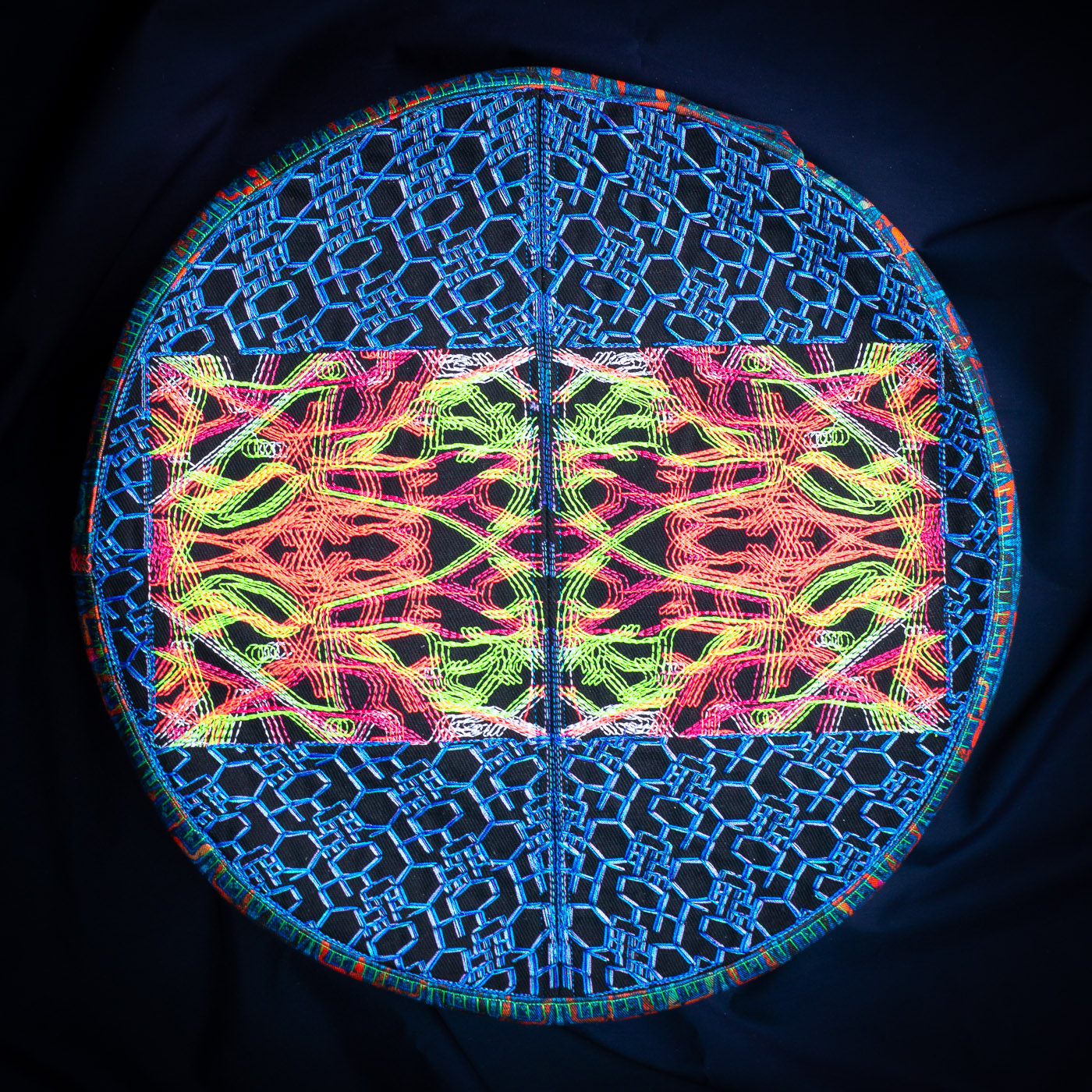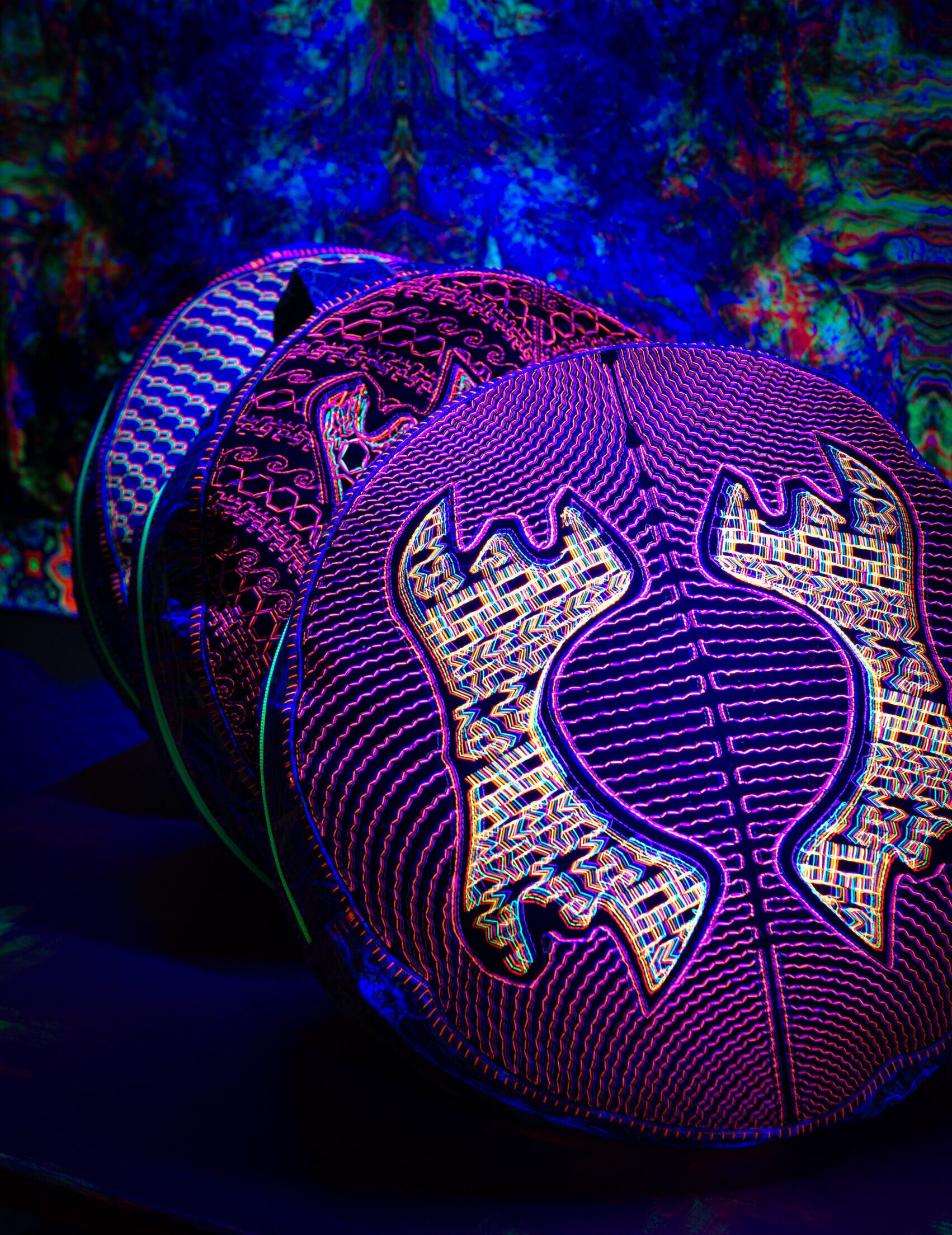 Moonpeople's projections immerse you in a realm where images and projections merge to reveal a profound dance of light and geometry. Suitable for those seeking artistic depth and exploration, our projection art invites contemplation. Experience ever-changing patterns and enigmatic forms that encourage introspection.